Originally published by World Land Trust
World Land Trust's latest appeal is raising funds to protect ancient forests in the heart of Mexico from deforestation and man-made fires. In this article, we speak to Roberto Pedraza Ruiz, son of the founders of our partner organisation who has deep roots in these forests, about why it is so important to protect this habitat.
In 1989, a couple living in the remote mountain range of Sierra Gorda, in Central Mexico, founded a wildlife conservation organisation. The family had lived and farmed in Sierra Gorda for generations, and were heartbroken to see the deterioration of the natural landscape by uncontrolled logging and fires burning down forests for agriculture and road construction. The rivers were being polluted by sewage and the wildlife was being taken from the forests by poachers.
Pati Ruiz Corzo had been a teacher, and she began a grassroots movement in the region for nature conservation, going on to become one of the most respected environmental leaders in Latin America. Roberto Pedraza Muñoz sold their cattle, began planting trees and founded an initiative under the umbrella of their organisation, Grupo Ecologica Sierra Gorda (GESG), to protect unique habitats with high biological value within Sierra Gorda by purchasing them for nature conservation.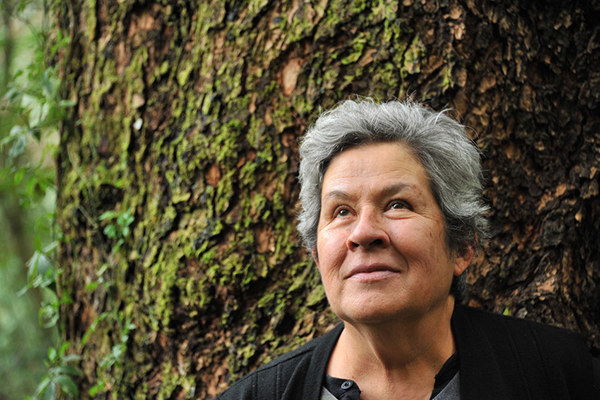 Rooted in the mountains
Their son, Roberto Pedraza Ruiz, manages the Lands for Conservation programme today, working with operational partners including World Land Trust and IUCN National Committee of the Netherlands to purchase and protect land to add to GESG's network of reserves. Roberto has loved Sierra Gorda's incredible range of habitats and wildlife since he was a child and has been involved with GESG's work since he was twelve years old.
"Sierra Gorda is one of the most biologically rich areas in one of the most biodiverse countries in the world." He says. "I have been so lucky to grow up here, and from when I was small I felt a strong need to take care of this landscape and the creatures that live here. My family felt the same, we are all very rooted in these mountains, but when I was growing up no one was doing anything about the destruction of this landscape, and that was what made them create GESG."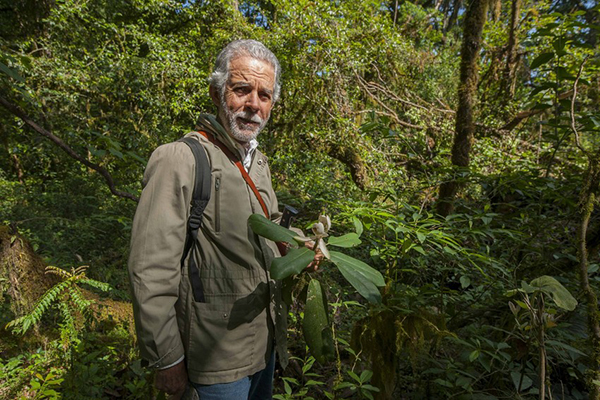 Successes in Sierra Gorda
"We have seen some great achievements," Roberto continues. "Without land purchase to devote wild spaces to nature protection as private reserves, thanks to the support of the World Land Trust, most of the 17,000 acres of forests protected in ten reserves would have been destroyed.
"So now, against the odds, there are still jaguars roaming these forests and macaws roosting in the trees. My role at GESG means that I spend a lot of time in the mountains, exploring the remote ridges as I have been since I was a child. This is such a rich area that each hike teaches me more about this region's wildlife and I have found several species new to science on these explorations. I haven't even come close to completing my list of all the places I want to investigate, either. There is so much more we can learn from these mountains and forests.
"But to do that, we have to safeguard as much of the remaining habitats as possible. Some of the trees here, particularly the big oaks and sweetgums, are hundreds of years old, and protecting them gives sense and purpose to life. One of our key habitats here are cloud forests, which are of high conservation priority as they cover less than one per cent of Mexico but shelter around 12 per cent of its flora."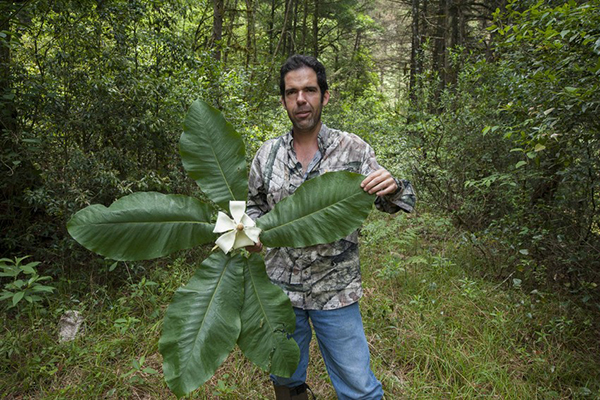 Saving species from extinction
Roberto is concerned about the ongoing threats to his country's wildlife. "We have seen what happens when habitat loss continues unchecked," he says. "Mexico's wilderness used to be magnificent and opulent, crowned one of the top ten mega-diverse countries in the world. But sadly our human footprint has had a severe impact on its ecosystems. As our numbers increase, wildlife is pushed into smaller and smaller fragments of habitat and their numbers are dwindling. We have seen several extinctions here; the last Mexican Grizzly Bear was shot in the 1970s; the last verified Imperial Woodpecker sighting was recorded in the 1950s; and the Mexican subspecies of wolf almost disappeared in the 1970s and only a small wild population of around 140 still exists today.
"But land protection for nature conservation is working. We had an incredible reverse-extinction story last year, when the Big-footed Salamander, a beautiful lilac amphibian thought to be extinct in the wild, was rediscovered in one of Sierra Gorda's caves. The lost populations of this animal were exterminated by the clearance of forests which surrounded their caves, drying them out. But by conserving forests we unknowingly protected an unknown wild population of this critically endangered species, and I think that is as strong an argument as any for what we are doing."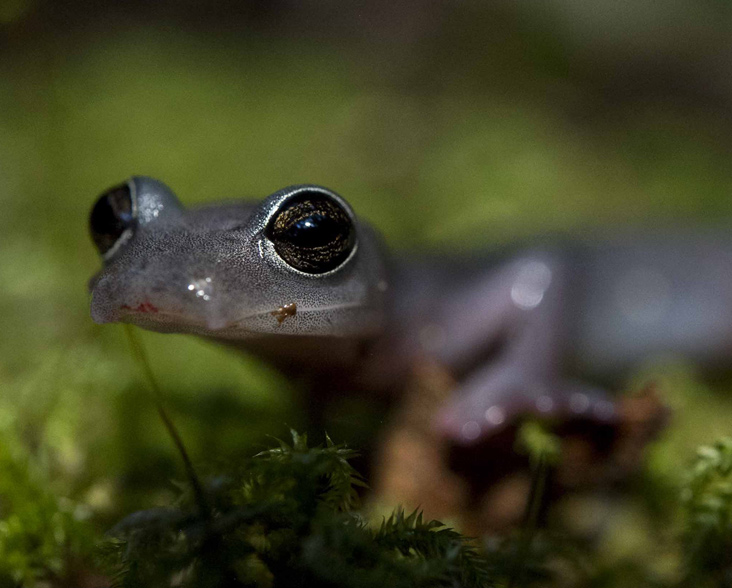 How can you help?
The latest development in GESG's work in Sierra Gorda is that an area of 578 acres has become available to purchase and create an extension to one of their existing reserves. World Land Trust has launched the Ancient Forests appeal to raise funds for this purchase, where a donation of £25 can save 1,000m² and £100 can buy one whole acre, which will go under GESG's dedicated guardianship.
Roberto will also be opening an exhibition in The Forum, Norwich 13-17 August 2018, showcasing his photography of Sierra Gorda to raise awareness of conservation in this incredibly rich area. The event is free entry, but donations to the Saving Mexico's Ancient Forests appeal are welcome.